"Denmark is entering the world market for psychedelic drugs."
"as if The Beatles had reinvented themselves as a blues band in their psychedelic phase"
"a middle finger to the 'get a haircut and get a real job' generation"
The New Album
Eclipse by The Sonic Dawn (1. Feb. 2019)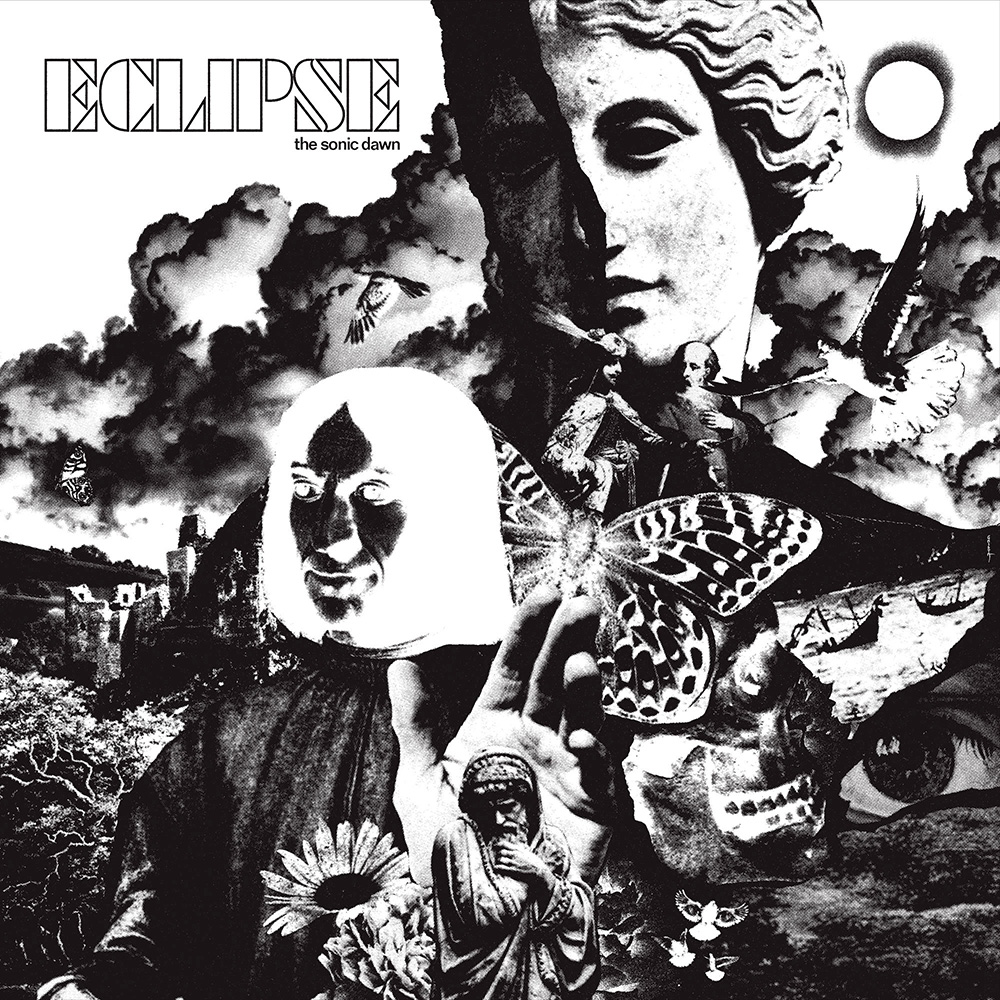 Inspired by certain personal tragedies in and around the band, as well as the current meltdown of the world as we know it, Eclipse deals with a feeling of despair that many will recognize.
However, the music is more multicolored than ever, because the path to a better future starts out in the mind. Eclipse is a journey out of the darkness. Some might say a trip.
It boils down to 13 tracks in 38 minutes, at 33⅓ revolutions per minute, but Eclipse is by far the group's biggest work to date.
Pre-order your LP on red or black vinyl and get a free, signed poster. Also available on CD. All pre-orders ship out in time, so you receive on the release date. Our shipping prices are record low.
The first album single is out now! Stream Forever 1969 via TheObelisk.net for free.
Artwork by Robin Gnista.
The Tour
2018 Support Tour for BRANT BJORK
The Sonic Dawn supports label mate, stoner legend Brant Bjork, on his album tour for his new LP, Mankind Woman.
06 Nov 2018 - DE - Hamburg - Fabrik
07 Nov 2018 - NL - Amsterdam - Melkweg
08 Nov 2018 - BE - Leuven - Het Depot
09 Nov 2018 - UK - London - Garage
10 Nov 2018 - FR - Paris - Petit Bain
11 Nov 2018 - NL - Tilburg - O13
12 Nov 2018 - DE - Wiesbaden - Schlachthof
13 Nov 2018 - CH - Zürich - Rote Fabrik
14 Nov 2018 - CH - Martigny - Caves Du Manoir
15 Nov 2018 - IT - Turin - Spazio 211
16 Nov 2018 - AT - Innsbruck - HPS festival w/ Dead Meadow, Black Rainbows & more.
17 Nov 2018 - DE - Munich - Feierwerk
18 Nov 2018 - AT - Vienna - Arena
19 Nov 2018 - DE - Dresden - Beatpol
20 Nov 2018 - DE - Berlin - Festsaal Kreuzberg
2019 album tour dates to be announced. Book us here!
Sign up for the GOOD NEWS to know about concerts in your area.
The Band
Psychedelia from Copenhagen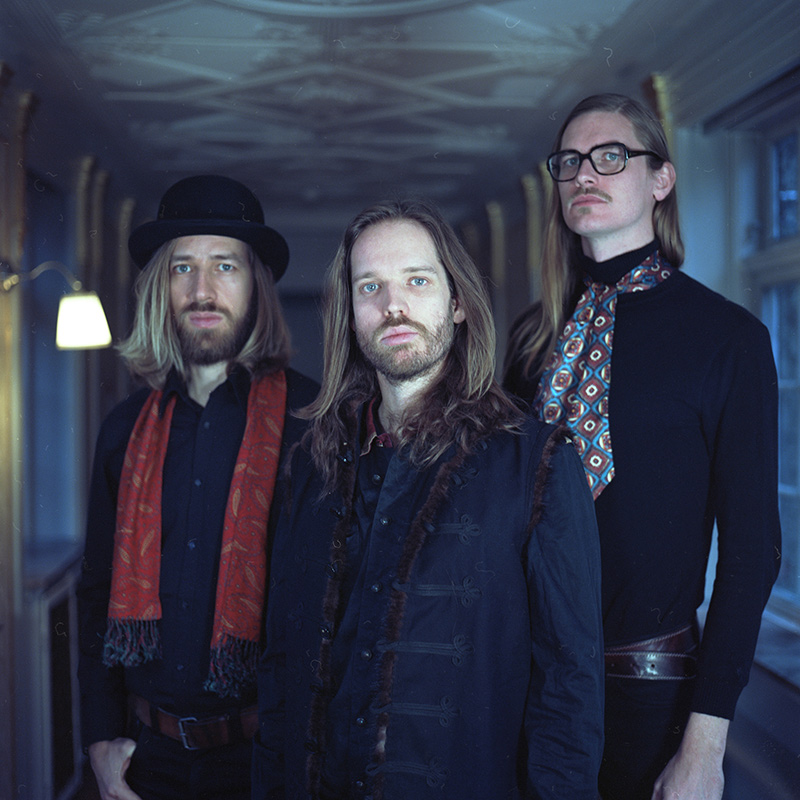 The Sonic Dawn is a trip – a psychedelic mixture of styles, from jazzy sitar pop to heavy acid rock. Expect melodic songs with a 60s flavor, laced with dreamy vocals and delivered with an explosive stage presence.
Since their acclaimed album debut, Perception from 2015, The Sonic Dawn has established themselves as the most prolific and succesful contemporary, psychedelic group out of Denmark. They have toured the European continent numerous times and have recently appeared alongside acts such as Graveyard (SE) and The Black Angels (US). Perception, sold out long ago, is available in a new Audiophile Edition.
Into the Long Night (2017) is the trio's second album. Written by day and recorded at night during a month of complete isolation by The North Sea, it is as light and gracious as it is dark and mysterious.
Since returning home from their extensive album tour, The Sonic Dawn have worked intensely on their third full-length, Eclipse, to be released on Heavy Psych Sounds Records on February 1st, 2019. Pre-sale starts October 22nd, 2018.
The Collection
Previous studio releases
Click play on each release to listen. Shop records and merch on Bandcamp.
The Audiophile Ed.
Perception is back with a vengeance
With its analogue remaster and fresh cut, straight out of Abbey Road Studios in London, Perception has never sounded better. Originally released by Nasoni Records in 2015, The Sonic Dawn's debut LP has been sold out for a long time. This new Audiophile Edition not only presents the album with a new analogue mastering and crystal clear cut, providing the best possible listening experience of Perception, but also presents the album on 180g black vinyl for the very first time.
Available on LP and CD as well as streaming/download exclusively via Bandcamp. Order via Bandcamp or ask in your local record shop.
The Good News
Stuff you really should know
Merch discounts, tour dates in your area, presales, party invitations... Be the first one to know by signing up to the GOOD NEWS. Expect 4-6 emails yearly. Good stuff only!